WV is discontinuing the Proof of Enrollment on June 9th. If a student needs a Proof of Enrollment prior to June 9th, please call Shawna Griffin at TCHS (304-758-8300) no later than Thursday, May 26th at noon.
Doors for Graduation will open at 5:45.
Knights Baseball hosts Ritchie Co. tonight at 5pm for a first-round Sectional matchup. Please be aware of parking today, as some parking spots in the front circle are reserved for voting parking.
There is no school for students on Tuesday, May 10th due to Election Day.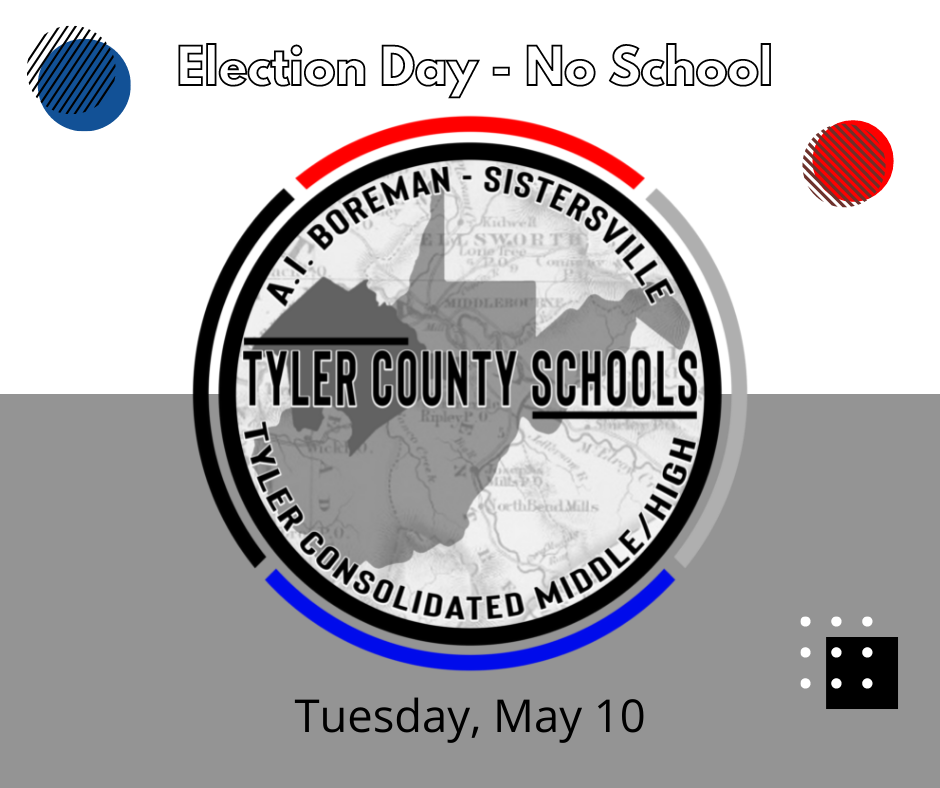 Senior Awards Day is Friday, May 6th. There will be no school for grades 9-11 on that day.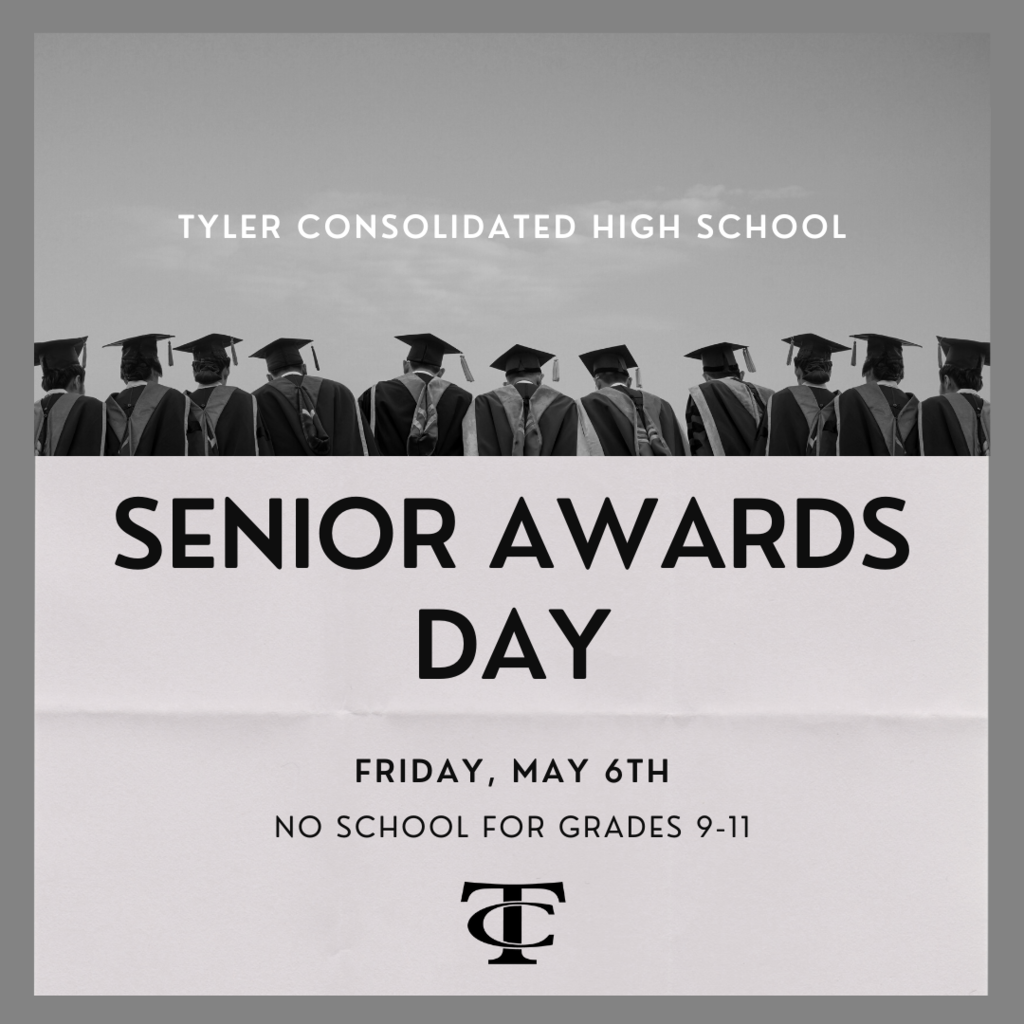 Don't forget, today at TCHS is Trades Day. If anyone is looking to get into a skilled trade, stop by the TCHS gymnasium from 4-6pm today and talk representatives from different Locals, Unions, and Companies. Hope to see you there. #KnightsPride
Attention adults & TCHS Seniors who are registered to vote - if you will be 18 by November 2022, Tyler County is needing poll workers. There is a class on Thursday, 4/28, at 1PM. You get paid $50 for attending the class, and an additional $175 if you end up working a poll. Please call Kim Loudin at 304-758-4108 if you are interested.
WVGSA testing begins today at AIB & SES. Good luck to all Tyler County students as they tackle the "big test."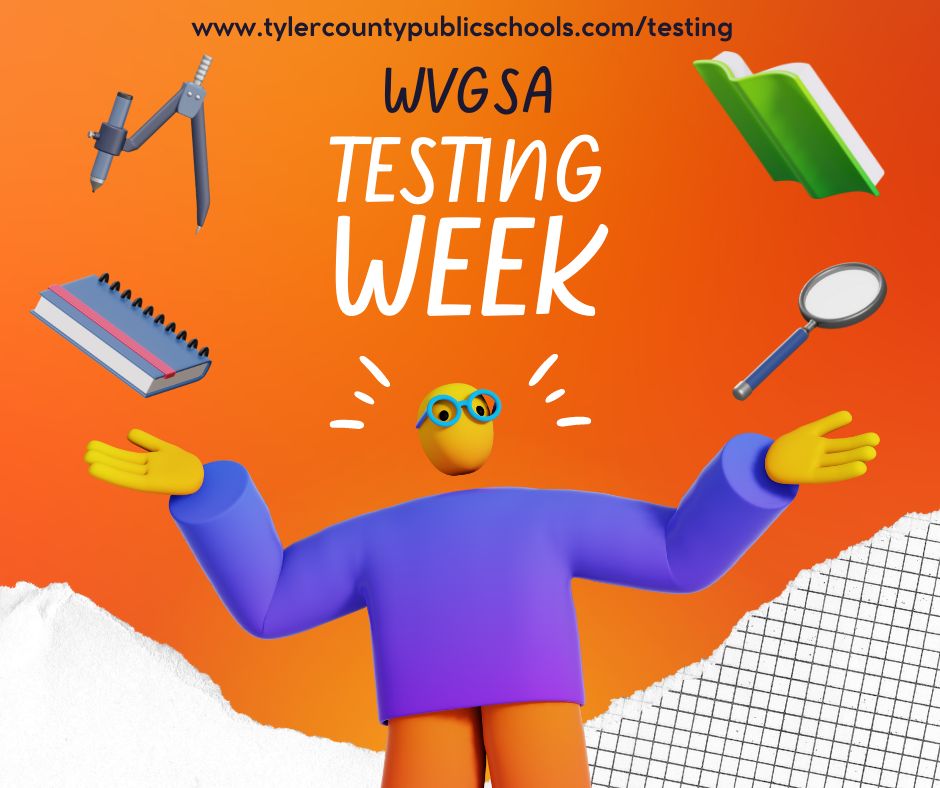 Trades Day Tyler County Schools are excited to have its 1st "Trades Day". On April 29th from 12:00-6:00pm, local union trades will be at Tyler Consolidated High School for all students to visit booths they will have set up to provide information about their trades and how to become a member. From 4-6pm we will be open for the members of the public who are looking for employment to come talk to the different trades. #KnightsPride
Attention Parents and Guardians, bus 21, bus 37, and the activity bus will be running 15-20 minutes late today due to a rock slide between Sistersville and Paden City. Buses will have to reroute over Paden Fork Road.
Momentive presented this morning to TCHS students in the Ready to Work and Chemical Operator programs. They informed them about all the job opportunities in their plant and the certifications and education necessary to become qualified. Momentive is the #1 employer in Tyler County and employs many Tyler Consolidated graduates.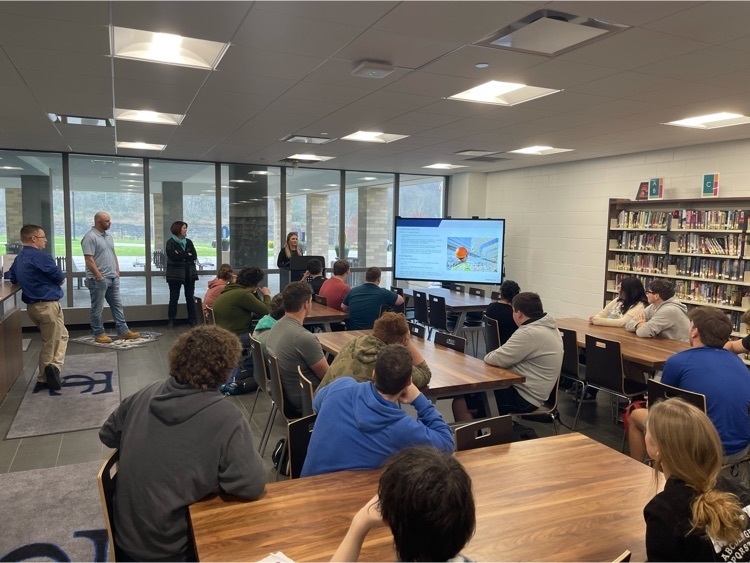 Tyler County students will be on Spring Break from Thursday 4/14 through Tuesday 4/19. School will resume on Wednesday, 4/20. Staff reports on Thursday 4/14 for a Professional Learning Day.
Tyler County Schools will be closed for students and staff on Friday, April 15; Monday, April 18th; and Tuesday, April 19th. Enjoy the long weekend.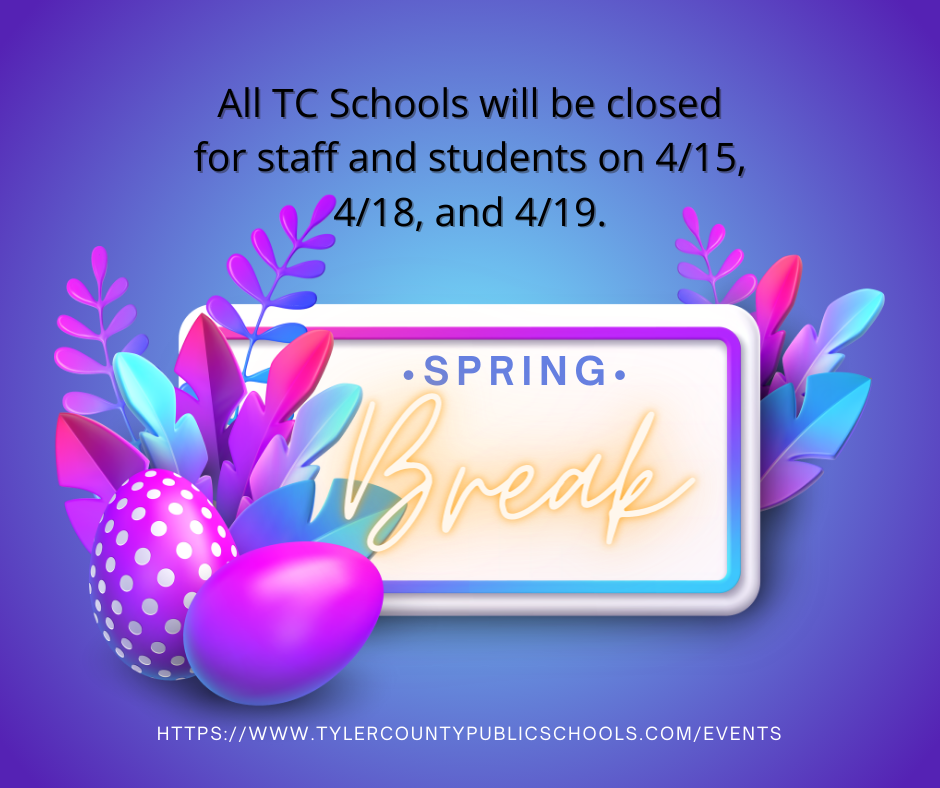 There will be no school for students on Thursday, April 14th due to a Professional Learning Day.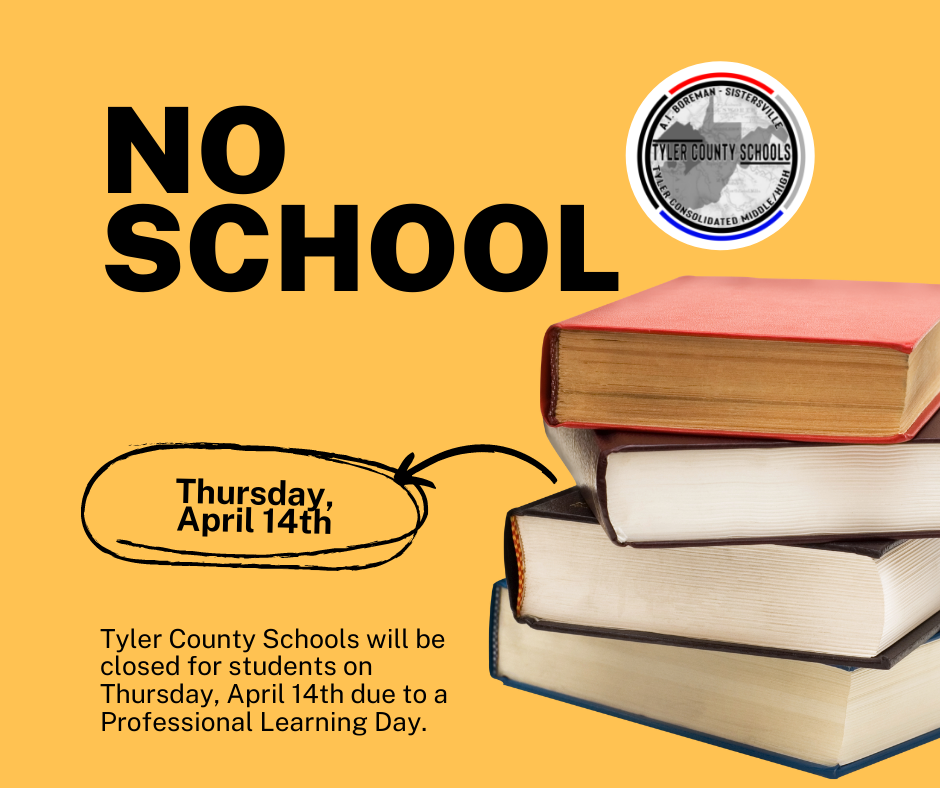 Tyler County's own bringing home some hardware. Congratulations Mrs. Kimble #KnightsPride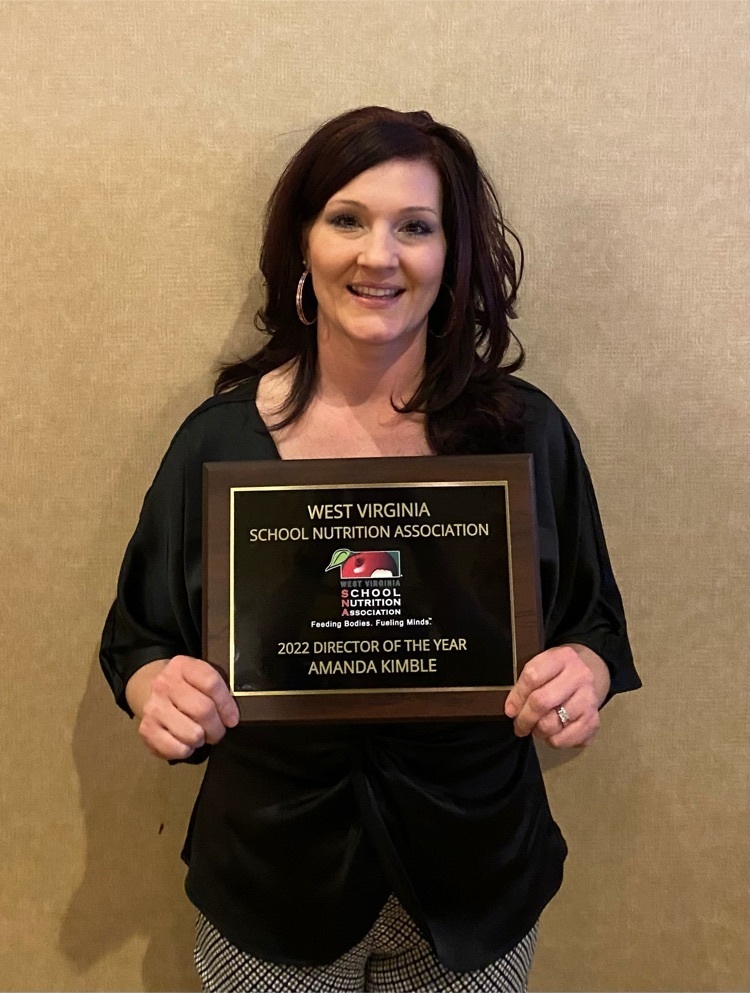 The Peoples Bank Academic Awards Banquet for grades 5-8 will be held on Tuesday, April 5th at Tyler Consolidated; grades 9-12 will be honored on Thursday, April 7th.
The Mountaineer Food Bank Mobile Food Pantry will be coming to Sistersville on Tuesday, March 29, 2022 from 11am - 1pm (While supplies last.) They will be at the First Baptist Church parking lot located at 506 Wells Street in Sistersville.